Swami Om Ji bigg boss 10 contestant
Swami Om  Ji baba is one the famous Hindu baba in India. He hails from new Delhi and holds a degree of P.H.D in astrology. He is fluent inSanskritt and is said have a brilliant knowledge of tantras and mantras.
He is an active member of BJP and says tha PM modi once approached him for campaigning for elections.
He is said to have a volatile nature as you can see him hitting a women in the video. Also, during the first day at Bigg Boss house Swami confessed that he once kicked famous Hollywood actress Elizabeth Taylor for wearing short clothes.
We don't know whether it is true or not but we can surely see what kind of an ass Swami really is. he has already started to irritate many members of the house especially the celebs and this has given hopes to the commoners inside the Bigg Boss house.
Swami Omjee dances with Monalisa on Bollywood tunes, day 19
Bigg Boss is a funny place as our very own babaji is discovering new ways to live and entertain inside Bigg Boss house.
One such incident was when om jee maharaj shook up his leg with monalisa. Check out the below.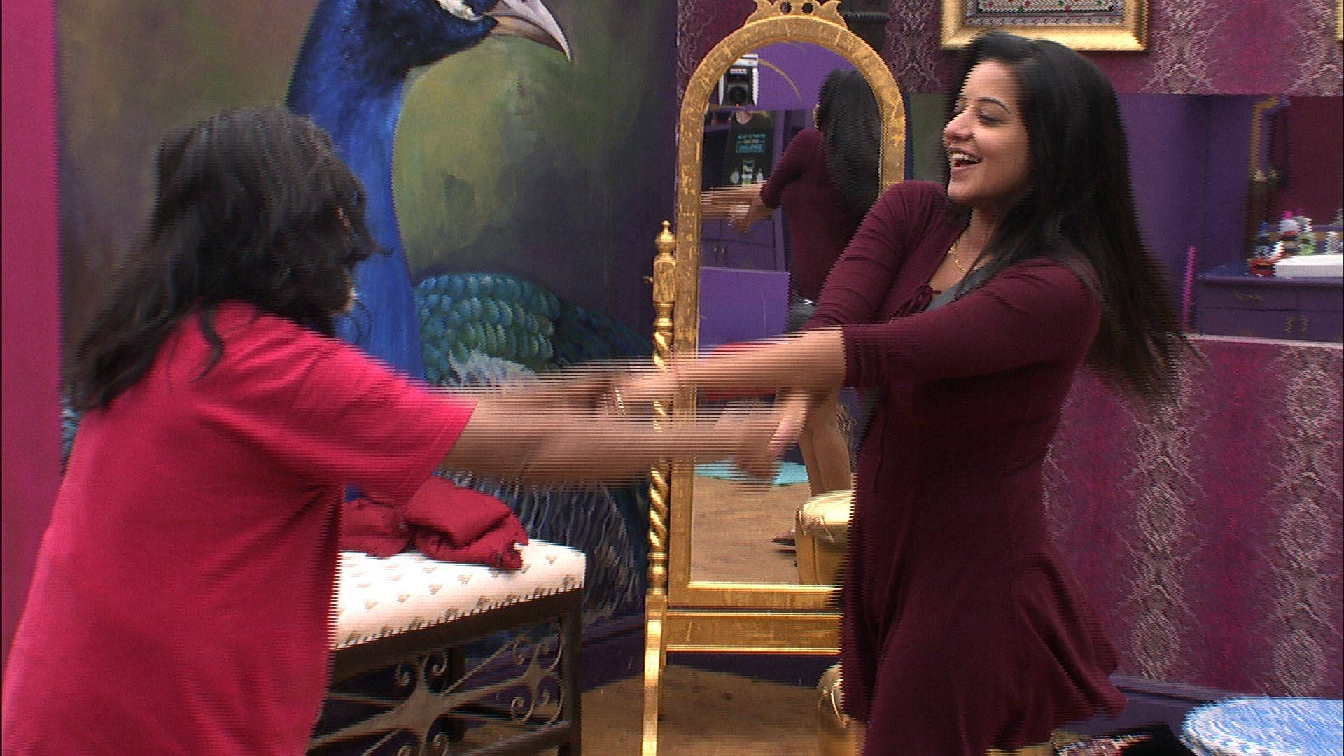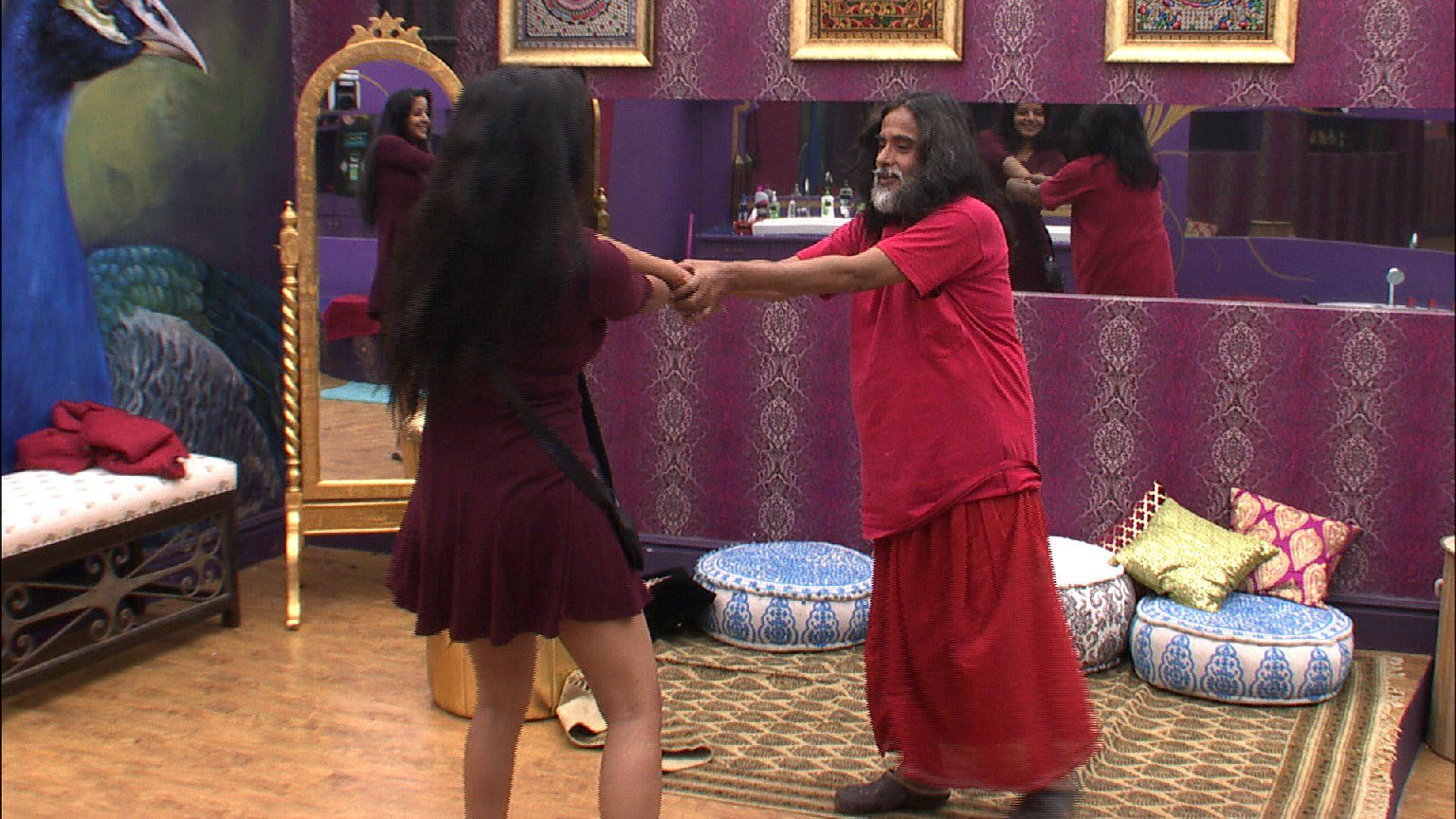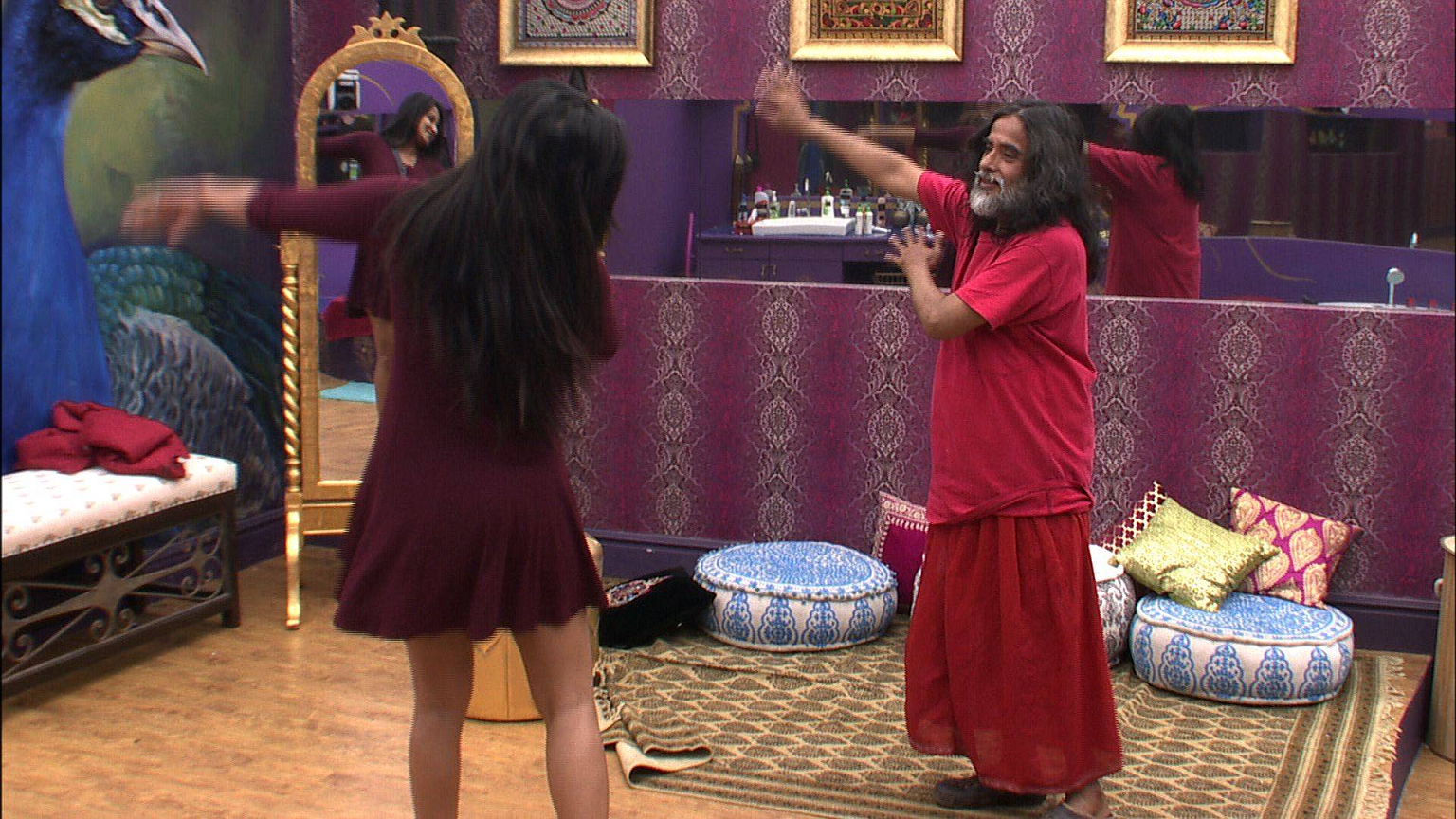 Swamiji "betiyon ke saath aise nai naachte"
OMG ! Swami Omjee feels guilty for his action, day 18
Woahh !!! Swami Omjee gets emotional while discussing about his action. Babaji said he is not even able to pray properly as his inner-guilt is not letting him do so.  Babaji started crying saying he can't believe that he will stoop so low

After seeing babaji crying Housemates tries to console him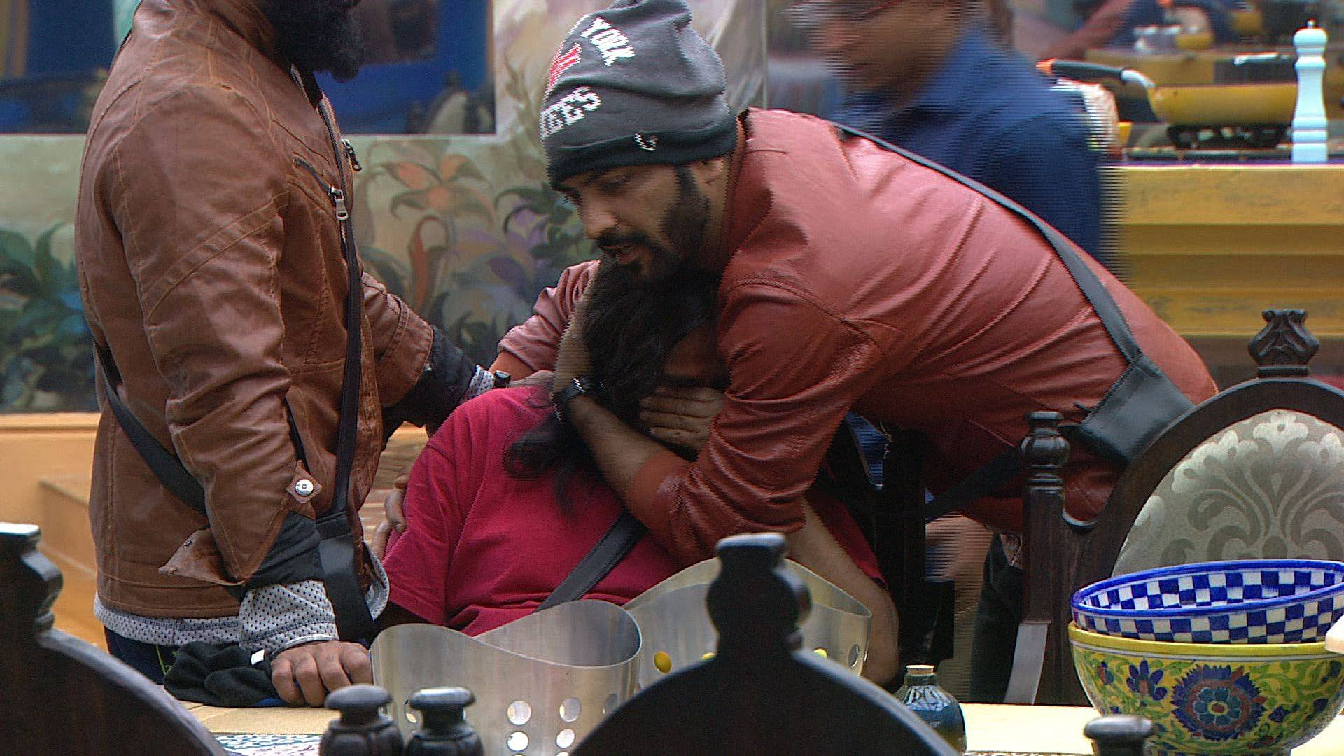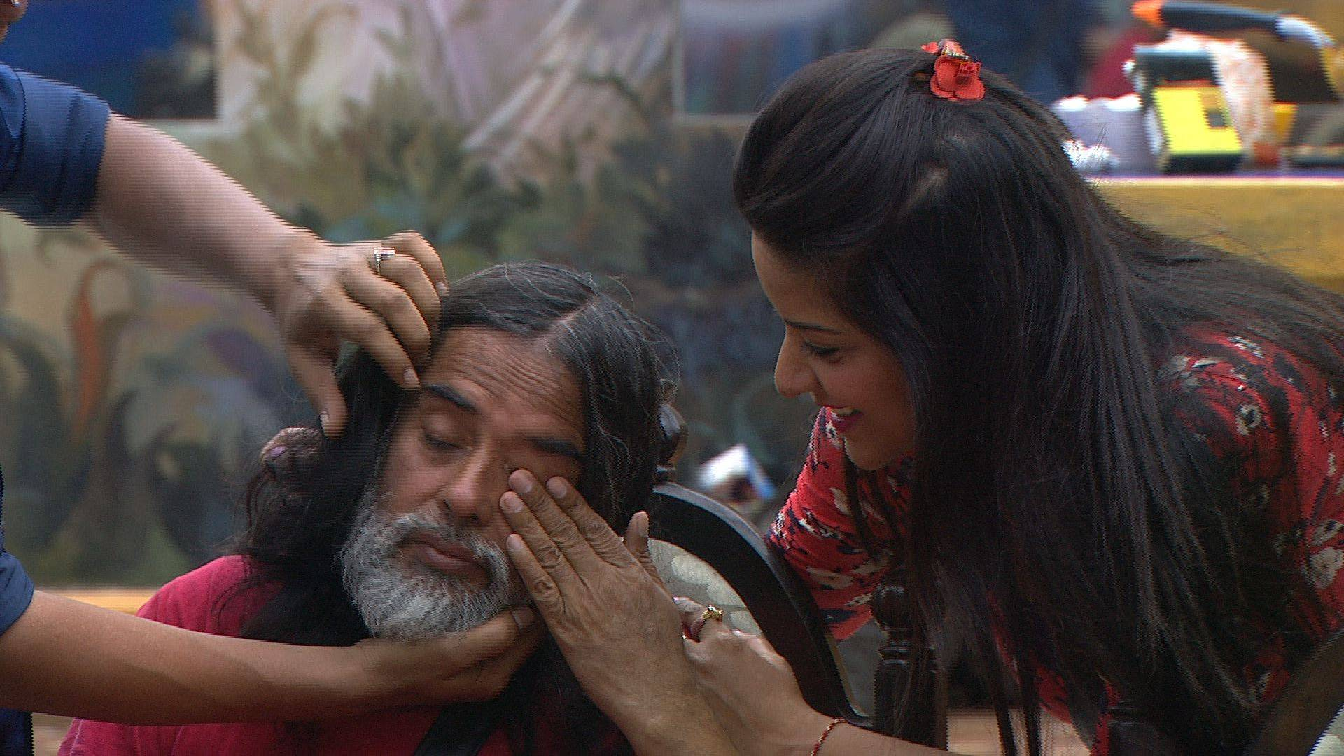 Babaji don't like the role reversal, Day 17
As the celebrities won the Bigg Boss 10 task they were made the Maalik's of the house again. The only person who wasn't happy was Swami Omji. It all started when Babaji was asked to clean the jail by Rohan. Swami ji obviously denies it by saying revenge can't be taken  but rohan was so furious that he told swami ji to clean jail or go to jail.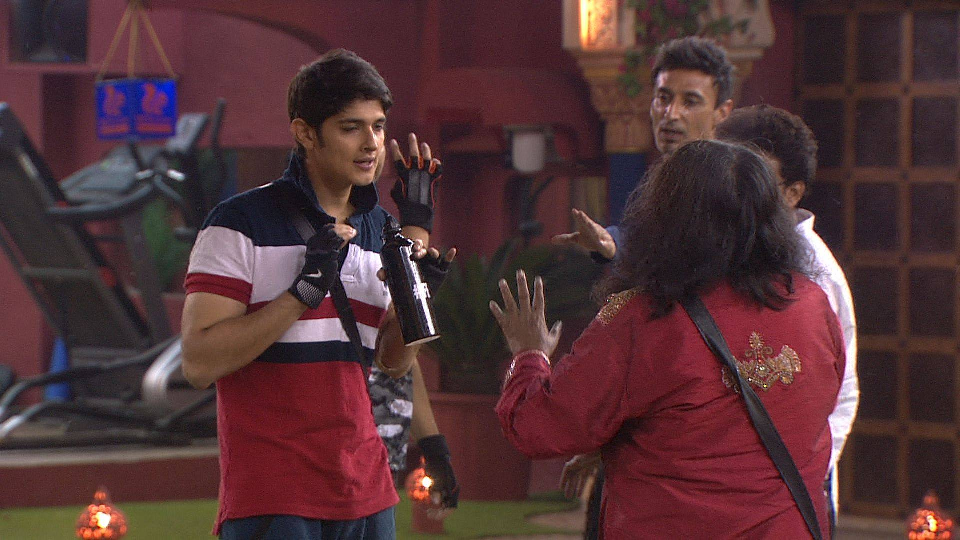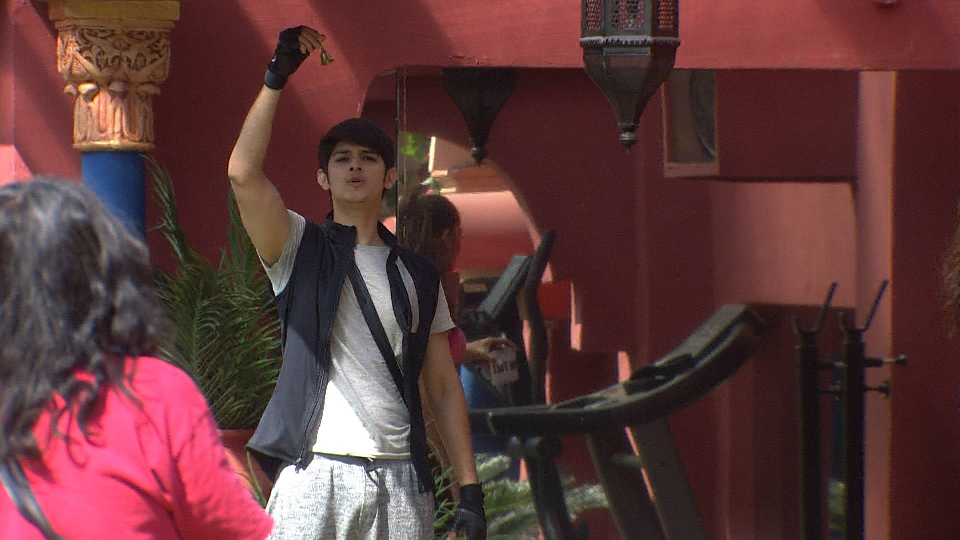 Swami Om cries at Bigg Boss 10 house, Day 14
In recent events at Bigg Boss 10 house we saw swami om being criticized a lot by Indiawaale for breaking there trust and his performance during tasks.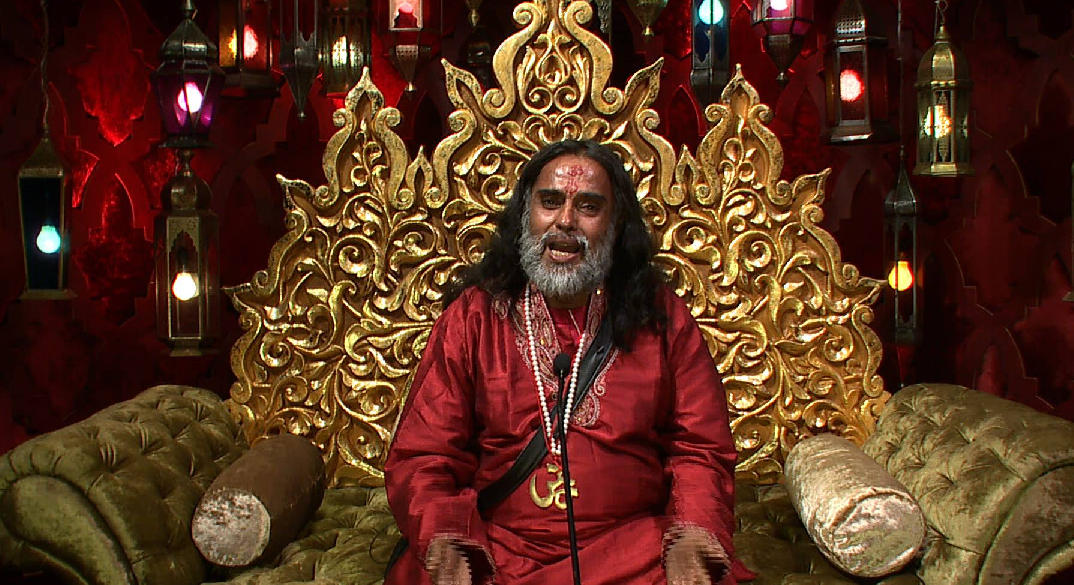 Manu and manveer was accusing swami for not belongiong to there team to which Omjee said he is not interested in talking to rude people. But Manu and manveer kept on behaving rudely with swamiji.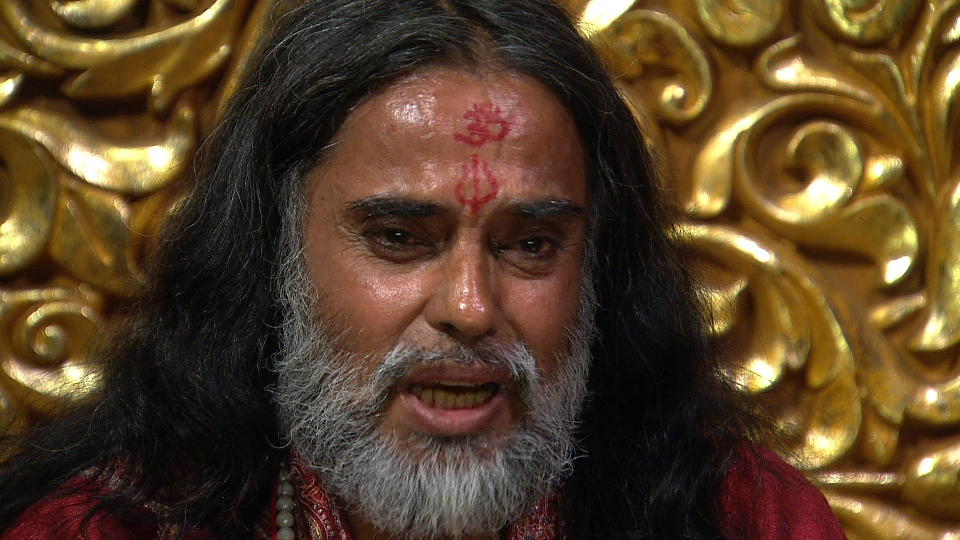 During the nomination Swamiji breaks down in the confession room. Also after that a casual argument got serious when Lopamudra and swamiji got into a ugly fights.
Just a bad day for our dhongi baba!
Baba ji  had fun time at pool with Monalisa, Day 13
On Day 13 when monalisa decided to go swimming and guess what she was joined by none other than our very own Swami om jee maharaj.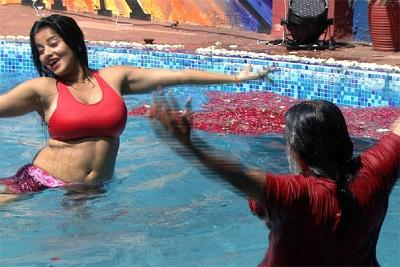 Mona Lisa jumps into the swimming pool, as Manu Punjabi stares like a wolf at her. Later Monalisa taught swamiji some dance steps. Swamiji also put rose petals over her and while doing all of this swamiji kept calling monalisa as beti…sounds annoying !!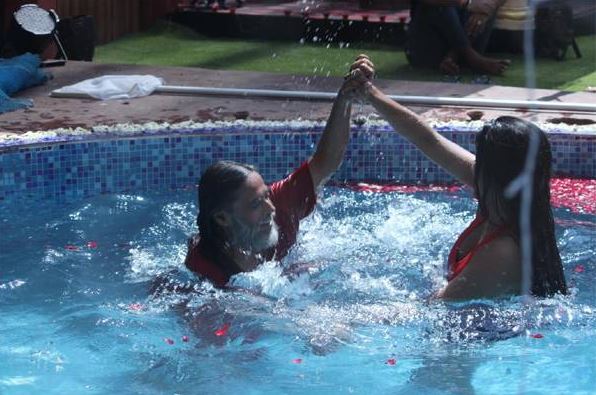 Manu and Manveer were noticing it and later hillariously grills swamiji for his actions
Swami Om Jee gets Nominated for the First Time,Day 7
The second nomination of this season of Bigg Boss saw Swami ji getting nominated for the first time. Also, Swamiji was accused by Manveer, Manu and naveen for not taking stand and causing miscommunication between the commoners.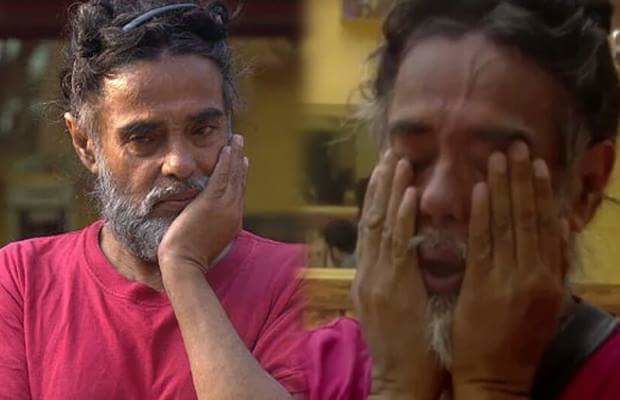 Swamiji Made Monalisa cry on Day 4
Day 4 was full of fights, emotionsand we saw two contestant facing punishment. Swami Omji and Monalisa were nominated for jail for not performing in the luxury budget task. Later in the evening our very own Priyanka Jagga who was celebrating Karva chauth was taking blessing from Swami Om Ji and monalisa cant stop herself from making fun of priyanka. This started a huge massacare as Priyanka makes some hard hitting remarks on Mona that mad her cry. Swami ji also get into the fight and said some bads words to Mona. This season of Bigg Boss has been interesting from the first day itself and Swami Omji skills of irritating anyone can lead him going really ahead in this season.
Tags –  Swami omji Bigg boss 10 commoner | swami omji baba hits women | swami omji baba funny pictures | swamiji bigg 10 journey | omji baba irritates housemates inside bigg boss 10 | swami Om ji fights insiode bigg boss 10 | swami omji baba goes to jail | swami omji crying inside bigg boss 10 house