Lokesh Kumari Sharma bigg boss 10 participant
Lokesh kumari sharma hails from Buradi Delhi and is a very big fan Bigg Boss. Lokesh is simple from her heart and is outgoing and confident.She just completed her post graduation from Delhi University and is currently searching for a job.
Lokesh loves to eat and dance and has a family of 10 people. She hates lier and this suppose can be difficult for her to survive inside the Bigg Boss house.
Lokesh Kumari Lashes out on Naveen during Immunity Task Day 11
On day 11 inside Bigg Boss house we saw Lokesh destroying Naveen prakash.
After winning the Luxury Budget task Naveen and lokesh were nominated for the immunity Task where both Naveen and Lokesh had to compete for the immunity. In this task both have to collect dominos from the Housemate by impressing them and the one with most dominos standing upright will win the Task.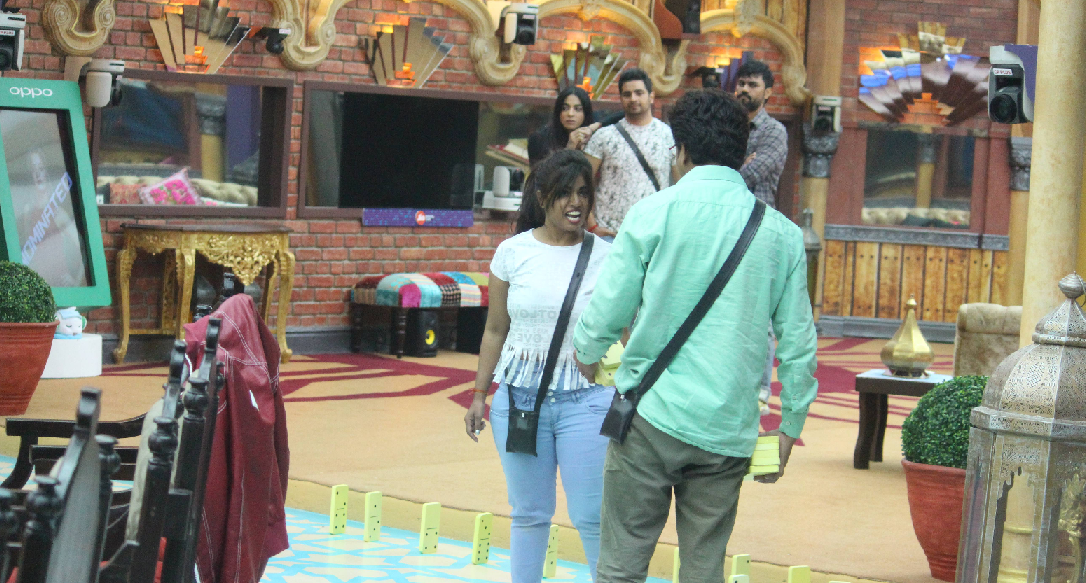 Lokesh entertained the housemates more an hence was ahead of Naveen. Naveen later realized that he will loose the task decided to hide and destroy  Lokesh Dominos. Manveer helped Naveen by distracting Lokesh while Naveen destroyed Lokesh's set of Dominos.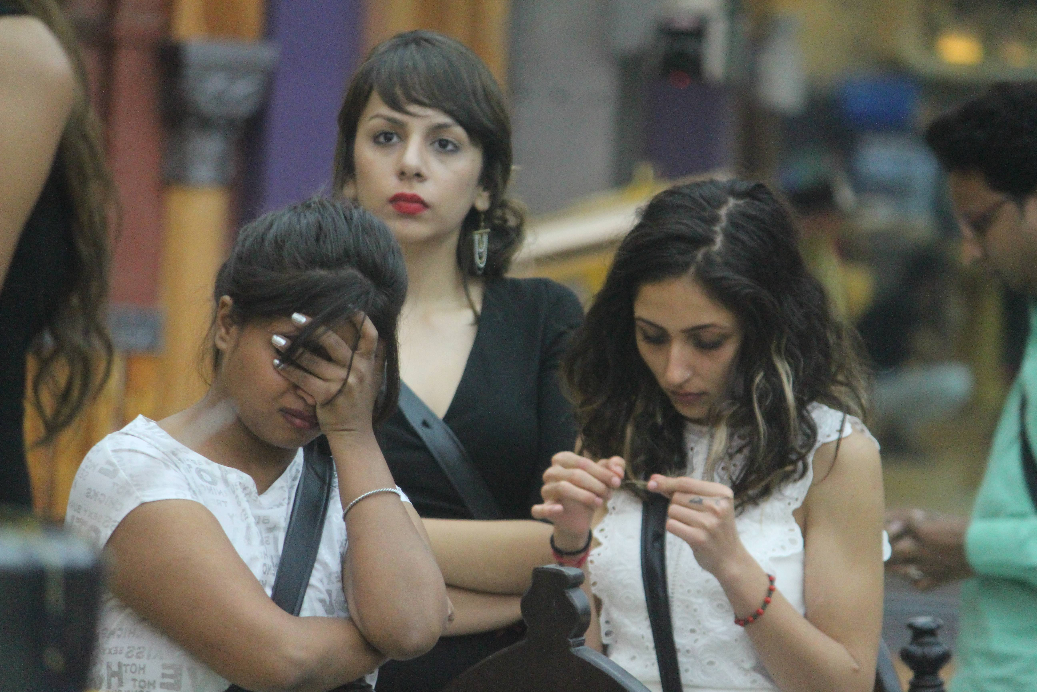 Lokesh was furious and yelled at Naveen that its not the right way. to which Naveen replied He has nothing personal and he is just playing the Game. This caused a major Rift between the two Indiawaale. Lokesh even cried after the incident and was getting consoled by the housemates.
Tags – Lokesh Kumari Sharma Bigg Boss 10 contestant | Lokesh Kumari Bigg Boss 10 house news | lokesh kumari unseen pics | lokesh kumari entertains housemates | lokesh kumari sweet | lokesh kumari fights